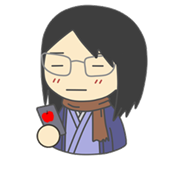 My close friends usually call me a ICT engineer, a photographer, a executive coordinator, a supporter, a wandering researcher, a sponsor, ..., sometimes a fixer(!!).
 But, I have been working as a mere assistant of information processing and informatics section in senior high school for over 30 years, as catalyst to stimulate 'chemical reaction' of between teachers for several sustainable collaborative learning projects by ICT. I'm a lonely and unsung old 'backroom boy' for ICT education. I love smiles that positive teachers and students share at closing ceremony of project. And I really hate pseudo teachers who imputes responsibility of own incompetence and dereliction of duty to ICT assistants and Education Board and
students
.
I've been owning and managing the some servers or virtual private servers, and the some domains, for my activities that support the constructive collaborative learning projects by ICT, since 1996. These are neither main business nor side businesses. and I don't have the income by these. But, my close friends' smile always makes me happy.
Open badge
LacoS
I'm a Japanese person who was born in 1958.


Qualifications

Senior High School Specialized Teacher's Certificate (Japanese language)
MITI Senior Programmer Examination
Librarian Certificate
Japanese tea ceremony / master name
Ham radio
and so on



Educational background

University, advanced course (Japanese Linguistics)



The micro computer which I used for the first time

I belonged to the brass band club in my senior high school days.


My personality???

Advocate / INFJ-T : '16Personalities' website
'Highly Sensitive Person' : Elaine N. Aron's self check list, 18 out of 23 items.
'Noble and pure moralist (Silver Lion)' : 'Animal fortune-telling' website
'Fortunate golden child' : 'The Way of Yin and Yang' website
Both of the left and right hands, life line, feelings line, and intelligence line are all separated. :  palmistry
... I am an oddball.